fter their success with Gomorrah, the fast-paced, electrifying TV series based on Naples's criminal underworld, screenwriter Leonardo Fasoli and his team have turned their attention to the mafia of another place, and another era. Trapani, out on the western coast of Sicily, was an important territory for Cosa Nostra in the 1970s, with its open coastline and access to (as it was then called) Punta Raisi airport.
The show throws a spotlight on a dark period of Sicily's history, before the Maxi trial of the mid 80s blew open the secret links between the mafia, government and finance. That trial uncovered corruption in the police and revealed a system where those who made an attempt to figure out the true extent of the mafia's reach were quickly dealt with.
The Sicilian mafia was rapidly increasing its wealth by trafficking heroin to the US, and forging links with politics. Because Cosa Nostra could deliver block votes, they had their representatives in Rome, as well as backing the mayors of some Sicilian cities. Tax collection was in private hands: the Salvo cousins, from a mafia family in the Trapani area, siphoned off billions of lire from public funds (aided by the carabiniere office in Trapani which consistently reported that the Salvos were of excellent character). Trapani's banks were laundering hundreds of thousands of dollars in drug money.
Against this background of rampant criminality and violence, Fasoli and his Maltese co-writer Maddalena Ravagli barely had to invent a thing. "We took real events and wove them into the drama," says Fasoli. They even named a tax collector Consalvo in the show, as a nod to the notorious cousins.
In the 1970s, the police investigators and magistrates who tried to break the lucrative symbiosis between organised crime, banking and political power were few and far between. A shocking number of the ones who did were murdered in broad daylight. The creators of Maltese have based their commissario on the fallen heroes of the war against the Sicilian mafia.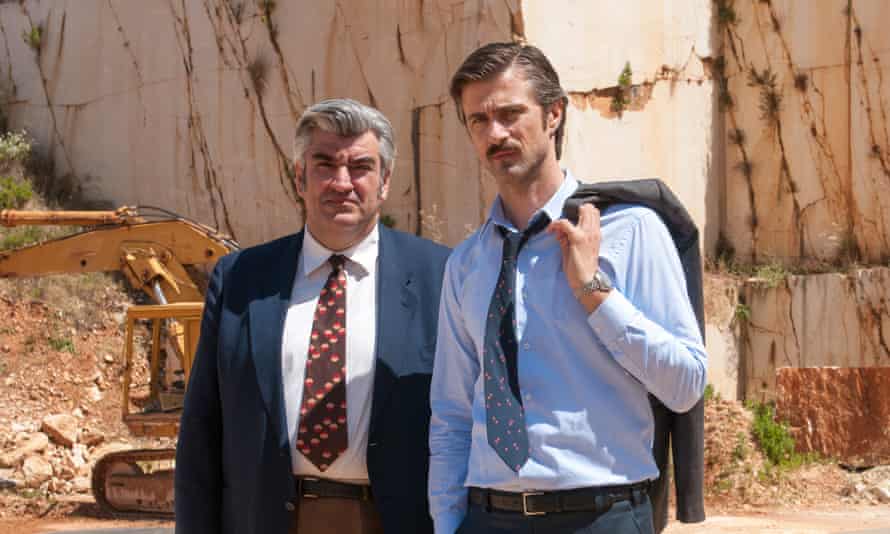 Boris Giuliano, a conscientious and dedicated police inspector, was described by anti-mafia judge Giovanni Falcone as an innocent straying into the lion's den. Giuliano was investigating the arrival of suitcases full of dollars into Palermo airport. Following a large deposit in a Palermo bank, Giuliano questioned the director about his client. He did not know the banker was first cousin of the Palermo mafia boss, Stefano Bontade. When Giuliano got too close to Cosa Nostra's operation, in 1979, he was shot dead as he drank his morning espresso in a Palermo bar.Advertisement
Police commissioner Ninni Cassarà, a brilliant investigator and great friend of Falcone, was felled in 1985 by machine gun fire as he took the few steps from his bullet proof car to his door. According to Falcone, both Giuliano and Cassarà were betrayed by colleagues within the police department who were working with the mafia. Falcone himself was murdered by the mafia in 1992 as he drove toward Punta Raisi. The airport was subsequently renamed Falcone–Borsellino in memory of Falcone and another prominent anti-mafia judge, Paolo Borsellino, who was also murdered in 1992.
Dario Maltese, played by Kim Rossi Stuart, is a gentle, intelligent figure, who will not be dissuaded by threats or friendly advice from pursuing his investigation. "Kim and I looked at old footage of Ninni Cassarà," Fasoli told me. "He had this gentle look, that moustache, he was kind to colleagues. He wasn't hardened or disillusioned. A cavaliere nobile …"
Commissario Maltese has returned home to Trapani after decades on the mainland, which gives him the fearlessness of an outsider, who isn't discouraged by coded messages, or the feigned outrage of the prosecutor who shouts: "You come here and see mafia everywhere! The mafia doesn't exist, it's in your head!" The power of the mafia at that time, Fasoli points out, rested on the fact that people – even senior figures in the justice system – denied its existence.
The first series opens with the murder of a police commissioner who has got too close to the mafia's links with bankers and politicians, shot dead alongside his pregnant wife. This is one of the many historic details woven into the narrative. For example: the old ladies who had barely travelled outside their villages suddenly started taking regular trips to the US, supposedly to visit family members. The show also features a photographer who turns a clear and unflinching eye on Sicily. Her real-life counterpart is Letizia Battaglia, a formidable figure who photographed dead bodies punctured with bullets through the so-called "years of lead" when the mafia murdered brazenly, in public.
Andrea Camilleri, writer of the Montalbano series, shot on the far side of Sicily around Ragusa, gives the mafia a very minor role in his books because he doesn't want to make them the centre of attention. But Maltese shows the mafia in the way most Sicilians experienced it, day to day: people living in fear, under insidious threats of violence, loved ones disappearing without trace, while the judges insisted the mafia doesn't exist.
Like Montalbano, the location of Maltese combines gorgeous scenery – an unspoilt seafront, a historic town centre crammed with churches and lovely palazzi, and a maze of narrow streets just perfect for an assassin's cat and mouse chase – with abandoned developments, empty half-built hospitals and crumbling industrial plants. Director and showrunner Gianluca Maria Tavarelli delivers a feast for the tourist and the crime fan. Secluded coves and dilapidated factories provide cover for criminal enterprise: Trapani's tuna processing plants were converted into heroin refineries. And the cars … oh the cars. Boxy police Alfa Romeos scoot about, but also Minis, Beetles and more vintage Lancias – one of the many enjoyable elements to the series.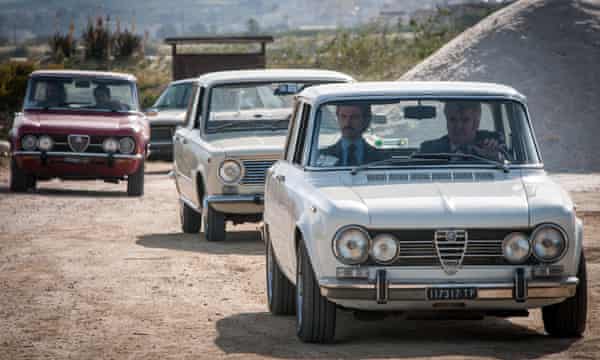 Trapani in the 1960s was run by a charismatic boss, Vincenzo Rimi, a shepherd who had risen to the top of the organisation, and who was described as the "moral leader of Cosa Nostra". But Tavarelli does not fall into the temptation of portraying a don Corleone-type figure who commanded respect through the force of his personality.
The mafia bosses in Maltese, when we finally meet them, are mean, unremarkable figures: the capo distinguished only by a bad haircut and a dramatic scar. Gomorrah, which returned on Wednesday, was much criticised for glorifying the Camorra, or at least presenting its warriors in a sympathetic light. This time, the sympathy is all with the police. (Although we are not spared the anxiety of wondering which of the commissario's team might be a traitor.)
The current presumed boss of Trapani, Matteo Messina Denaro, has been photographed looking like a rock star in aviator sunglasses, he was once notorious for his passions for fast cars and video games (and murder). He is represented here only by his nickname, given to the mafia boss, Alessio, and by the description that you could "fill a cemetery" with the bodies of men he had killed. There's no sense in creating a single figure of evil: Commissario Maltese is not fighting a man, Fasoli points out, but a system. And luckily for us, that system will take longer than one season to dismantle.